This is a shop project that will take some time to complete. This will be done between all of the client cars that are lined up. As you will see, this car will be done as accurate as I can do it. The one exception is that the current plan is to keep the 1967 S motor that was in it sometime before 1980. It is a complete running motor. I spoke with the owner who bought it off of a corner car lot in Boulder Co. in 1980. It was still in its original blue paint. It remained in his circle of family and friends until about 2008 when it was sold to a local collector. The condition it was in at that time is the same as when I bought it. Most of the original parts were still with the car. Otherwise I am finding NOS or excellent used pieces.
Follow all of the details in the captions for each picture. Original paint matching is being done on every possible detail. My paint supplier loves to see me walk in with yet another special request.
If you are reading this and have any parts that are unique to these early cars, please contact me to discuss them. There are some parts that are almost impossible to find. Any help is appreciated.
(Click on any of the images to view larger images of the entire project.)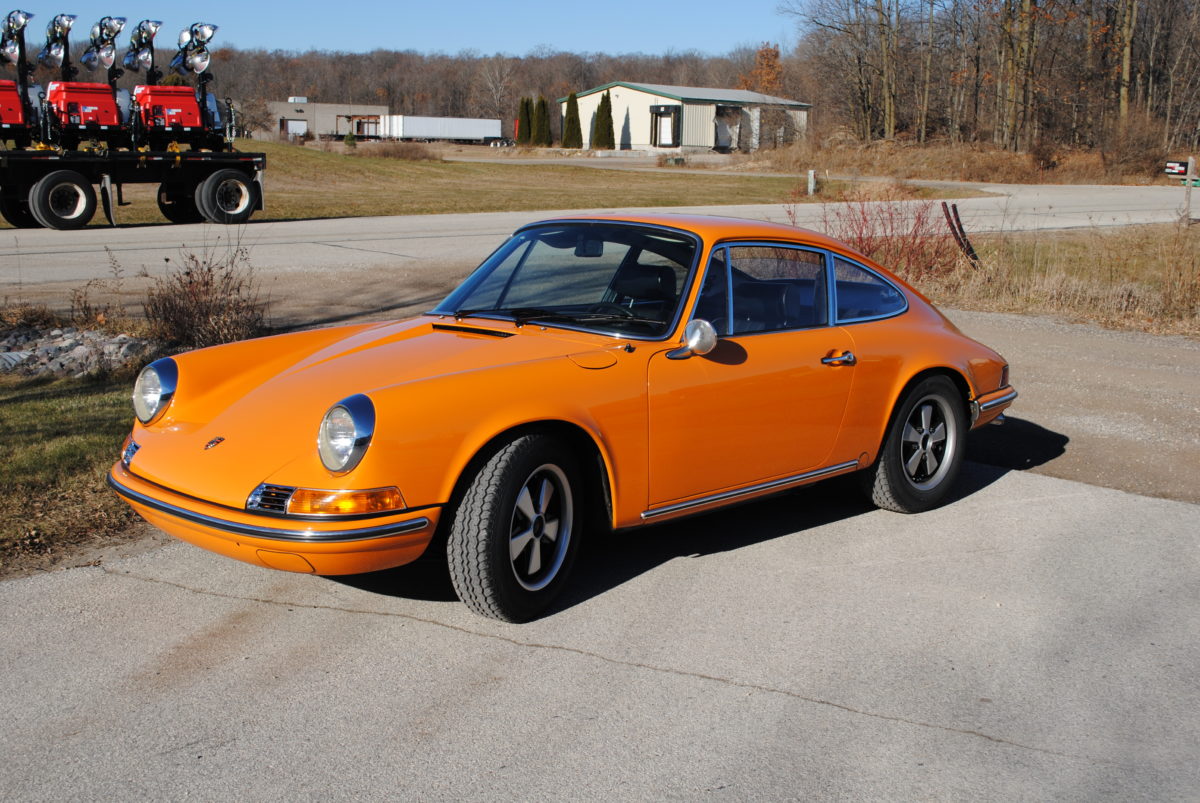 This car was purchased in 1987 as is and has only been repainted once. From Signal orange to black. It is time that it is going back to its original color. There is a lot of originality still with this car. We will try to blend the new paint with the original details where possible. Stay tuned.
(Click on any of the images to view larger images of the entire project.)